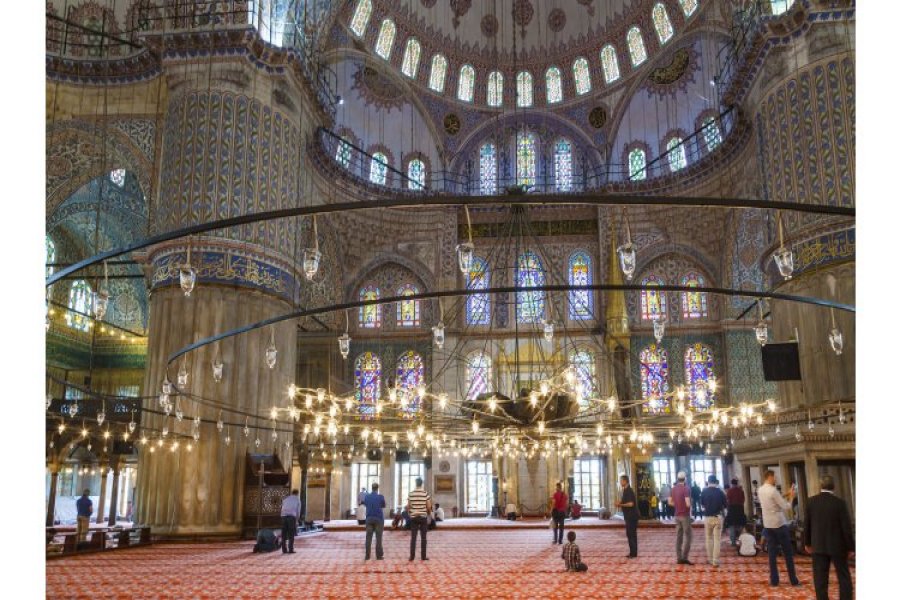 Istanbul is Turkey's and even one of the most beautiful and popular cities in the world. It has managed to become one of the tourism capitals of the world with its historical and cultural riches as well as its natural riches. There are many places to visit in Istanbul, which hosts millions of local and foreign tourists every year. Our company provides you a comfortable service with its Istanbul daily tours, which have many different options.
The Imperial Tour & Asian Side tour that we organized for a vacation in Istanbul is just for you. You can join The Imperial Tour & Asian Side tour and have the opportunity to spend unforgettable times with your loved ones. Thanks to this tour, Visit the imperial highlights of Istanbul, step across the Bosphorus Bridge enjoy Istanbuls' breathtaking views from Camlica Hill and see Beylerbeyi Palace. This tour includes lunch and also has a vegetarian menu specially prepared for our vegetarian customers at lunch.
We begin our tour firstly by visiting the Hagia Sophia Museum, which is considered one of the Eight Wonders of the World. Our next visit is the Sultan Ahmet Mosque. The Blue Mosque took its name from the world-famous elegant blue Iznik tiles that decorate its interior. In addition, this magnificent mosque is the only imperial mosque in the world built with six minarets. After visiting the Sultan Ahmet mosque, we visit the Hippodrome Square that the sports and social centre of ancient Byzantium. Then we visit the Grand Bazaar, the largest and oldest covered bazaar in the world.
You can have a vacation in Istanbul with your family or groups of friends. In addition, you can have the opportunity to explore Istanbul in a much more detailed way by participating in our Istanbul daily tours at affordable prices. You can contact our customer representatives for detailed information about our tours.