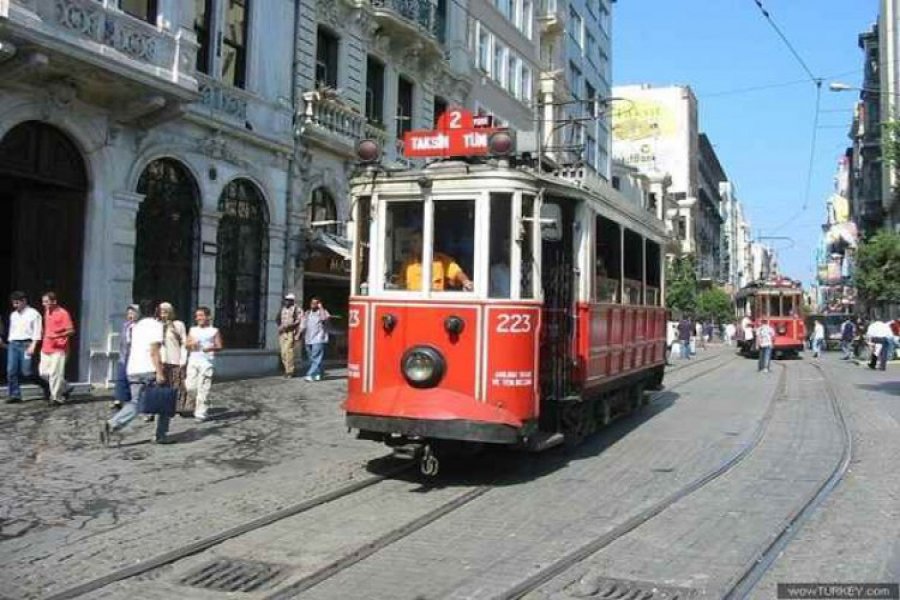 There are many places to see in Istanbul. We not only show you around Istanbul thanks to our tours we organize, at the same time we also inform you about Istanbul through our experienced and licensed tour guides. In this way, you will have important information about Istanbul while traveling.
One of the places to see in Istanbul is Taksim district. You can discover many beautiful places worth seeing thanks to Taksim & Pera Tour, which is one of the tours we have organized in Istanbul. You can visit the elegant Istiklal Street, which has many shops, cafes and historical places while exploring Beyoğlu District during the Pera Tour.
We will start our tour by walking down Istiklal Street, one of the most populated pedestrian streets of Istanbul and Pera district. Istiklal street is 1.6 km long. There are also cafes, bakeries, theaters, shopping malls and all kinds of restaurants here. We will visit the French Cultural Institute, Aya Triada Eastern Orthodox Church and Ağa Mosque after visiting Istiklal street. Ağa Mosque, located on Istiklal Street, is one of the oldest mosques in Istanbul. We will visit Galatasaray High School and Flower Passage after this historical mosque trip. After, we descend down from French Street, a lovely street built in French style populated by brassieres and cafes. We complete our tour by visiting Pera Palace Hotel, Hagia Sophia Triada Church and Crimean Memorial Church, which are our next stops.
This tour is available with minimum 2 participants. You can make the payment to our tour guide in cash during the tour.
You can visit these beautiful and feel-good places in Istanbul through our tours. We do everything we can to ensure that you, our dear customers, have a pleasant day. You can contact our customer representatives to get detailed information.