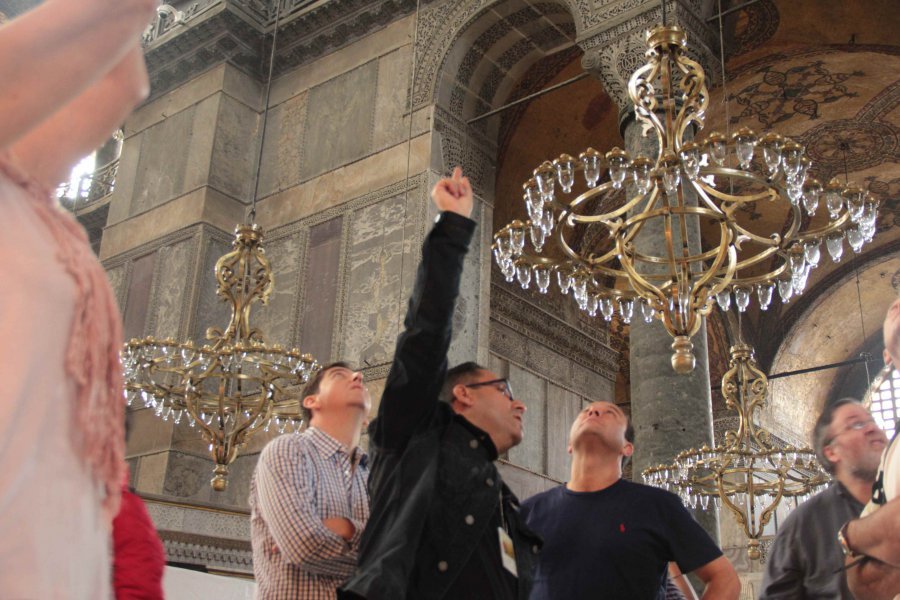 With the private tour guide, you can discover all the beauties of Istanbul. The tour program is organized according to your wishes. Your itinerary is flexible, and you see what you want to see, wherever you go. Enjoy the beautiful landscapes of two continents, Istanbul is more than a sightseeing. Witness the history, enjoy the views from two continents. Just like the city itself, the environs of Istanbul has a lot to offer; history, nature, culture and cuisine.
Get more out of your travels with a private guide. Having a private guide means that a knowledgeable professional is at your complete disposal while you tour Istanbul. Your itinerary is flexible, and you see what you want to see. And wherever you go, your guide will provide you with complete insight into the history and significance of the sites you visit. Programs customized for your personal interests, such as Churches of Istanbul, Synagogues of Istanbul, Antiques in Istanbul and more are available and feature specialist guides. Discover Istanbul with your Private Tour Guide. You can design your own itinerary with your private tour guide upon your special interests. Available languages : English, German, Spanish, Italian, Arabic, French.
If you spend your holiday with someone special for you. For example, our private yacht rental service may be interest of you. We can assist you with birthday, wedding, coctails, private organisations. Pick up and Drop off service included. We will embark our boat for an unforgettable Cruise on the Bosphorus, the strait runs through the unique Istanbul that stands up on two different continents between Asia and Europe. During the cruise, we will have a chance to view the peerless sights ornamenting the Asian and European shores such as 19th century wooden mansions, Rumeli Fortress built only in 3 months by Mehmet the Conquerer, Anatolian Fortress, fanciful Dolmabahce and Beylerbeyi palaces, Kucuksu Pavilion, Kuzguncuk, Kanlica, Cengelkoy and Hunting lodges. After a wonderfully relaxing time, disembark the yacht and we'll transfer you back to your hotel.
You can call us related all our istanbul private tour and you can make an online reservation on our website.