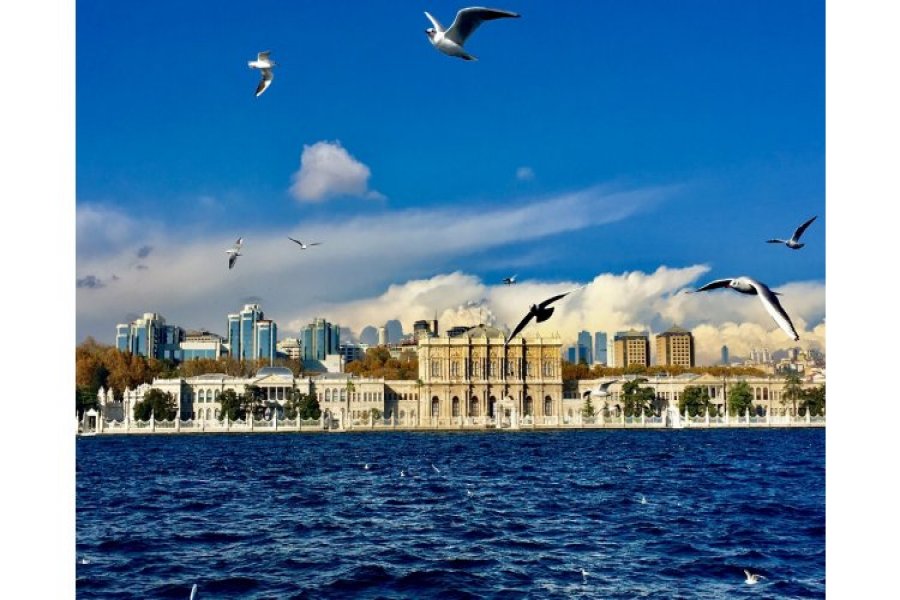 To discover the unique beauty of the Bosphorus and spend a wonderful day with your loved ones, you can join one of our Bosphorus tours.
We will pick you up from the hotel and join the group. Firstly, we will visit Spice Bazaar, second largest covered bazaar in Istanbul after Grand Bazaar. There are many traditional natural medicines, spices, flower seeds, roots and shells of rare plants along with dried nuts and fruits, deli products and various Turkish Delights in The Egyptian Bazaar. After the Spice Bazaar we will drive along the shore of Golden Horn which is an inlet of the Bosphorus and it is the natural harbor of Old Istanbul. Then we will embark our boat for an unforgettable Cruise on the Bosphorus, the strait runs through the unique Istanbul that stands up on two different continents between Asia and Europe. During the cruise, we will have a chance to view the peerless sights ornamenting the Asian and European shores such as 19th century wooden mansions, Rumeli Fortress built only in 3 months by Mehmet the Conquerer, Anatolian Fortress, fanciful Dolmabahce and Beylerbeyi palaces, and hunting lodges.
Lunch: Traditional Anatolian Lentil Soup , Seasonal Garden Greens Salad , Marinated Chicken Kebab in the Clay Bowl served with rice and boiled seasonal vegetables, Şekerpare Dessert (Şekerpare is one of the many delectable and popular desserts in the Turkish cuisine). Vegeterian menu is also available.
Asian side Beylerbeyi Palace afternoon : After the lunch, we will drive across the Bosphorus Bridge, which was firstly built to link the Asian and European Continents. Than we proceed to Camlica Hill, the highest point of Istanbul, for a breathtaking panoramic view of the Bosphorus, Prince' Islands and Istanbul.
Our last visit will be the Beylerbeyi Palace, the summer palace of Ottoman Sultans. The interior and exterior decoration of this palace is a rare specimen of a blend of Eastern, Turkish and Western motifs. The original furniture, carpets and the other fixtures have been preserved very well.