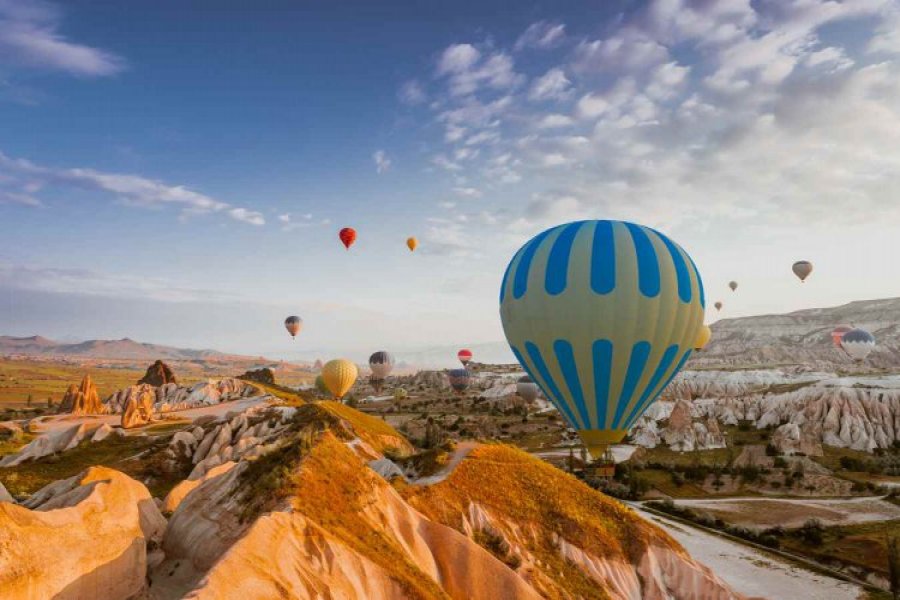 The word Cappadocia means a country of beautiful horses in terms of meaning. In addition, the word Cappadocia was derived from the Persian language and started to take place in our language. Cappadocia is a touristic area formed as a result of the eroding of soft layers formed by lava and ashes by wind and rain for millions of years.
Cappadocia has a great importance in terms of tourism today. Fairy chimneys and balloons in Cappadocia attract the attention of local and foreign tourists. You can participate in balloon tours by taking a holiday in Cappadocia and in this way, you can spend pleasant times with your loved ones.
You can join the tours organized by our Popular Travel Istanbul company if you want to have a holiday in Cappadocia and have a good time. There are multiple Cappadocia Tour Packages for you in this regard. By using these tour packages, you can have unforgettable moments with your loved ones.
Highlights Of Cappadocia is an exciting tour we organized for the holiday in Cappadocia as the Popular Travel Istanbul tour company. By participating in this tour, you can visit the Fairy Chimneys and magical Christian monasteries of Cappadocia and you have a nice opportunity to explore the geological and historical culture of the region.
This tour includes Museum entrance fees mentioned on the itinerary, professional guidance, free pick up and drop off service from your hotel, lunch, transportation with A/C vehicles and also Tursab insurance which covers the costs of services accepted and committed by the travel agency. During the tour, places such as Göreme Open Air Museum, Cavusin Village, Avanos, Pasabagi, Fairy Chimneys, Urgup will be visited.
You can take beautiful pictures in Cappadocia with the view of Fairy Chimneys and you can add another wonderful moment to your memories that you won't forget. You can contact our company officials through our contact numbers and participate in our tours.